We just found out that our local surf documentary has been selected to run at this year's international film festival in Rincon, Puerto Rico!
For those of you who missed it, last year I had my first stab at Director of Photography. A friend of Katy's (Laurel Hughes) asked me if I would help her tell her story about an eclectic group of surfers that frequent a certain break at Wrightsville Beach.
Our film entitled "Any Given Morning" was shot entirely on a shoestring
budget and all of the interviews are real surfers (no actors) and use their own words to describe their passion for the sport.
---
"Any Given Morning" debuted at Wilmington's Cucalorus Film Festival 2007.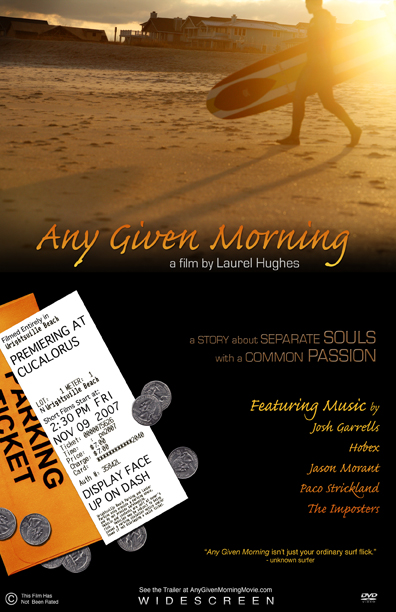 ---